Child Author, Girl Boss, and So Much More
AVAILABLE NOW
The Dolls Come to Life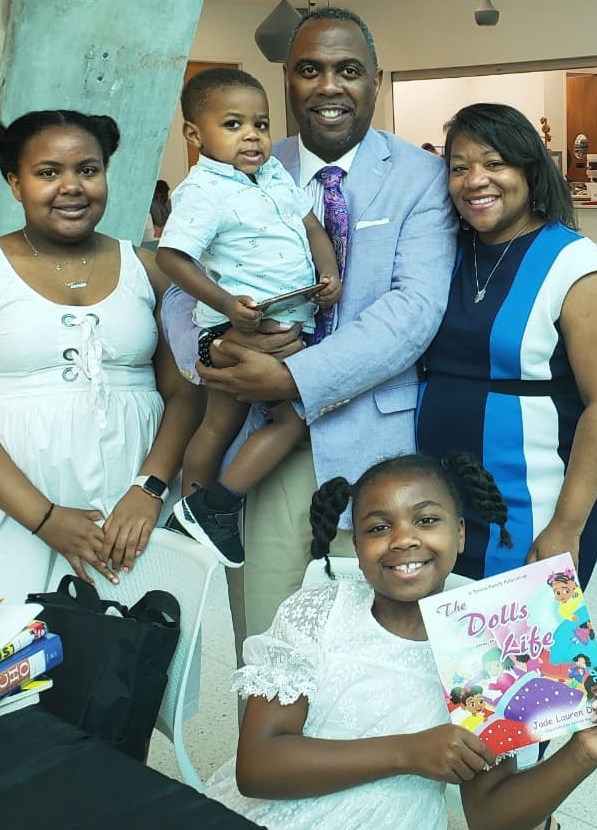 About Jade

Jade Lauren Devine is a 5th grader at Logan Elementary School in Columbia, SC. She enjoys reading, running and taking care of her little brother Jade is smart, outgoing and very independent. At the age of 6 she started her entrepreneurial interest and had her first lemonade stand. She wanted to learn first hand what it was like to run a business. But Jade is also a philanthropist, she donated the proceeds from her lemonade stand to the family of her classmates, Serenity, who passed away from cancer. Following in her parents footsteps, Jade has become an author and this is her first book. Jade is a frequent public speaker , often volunteering to present to her class and groups that she is a member of. Jade serves as a Logan Ambassador (student leader) for her school, an usher at her church, Brookland Baptist Church, and a member of the Logan Leopards run club and drama club. Jade is the second child born to Jamie L. Devine and Tameika Isaac Devine.
Mother-Daughter Shirt Sets
Shirt sets can be purchased for $30 (for the pair).